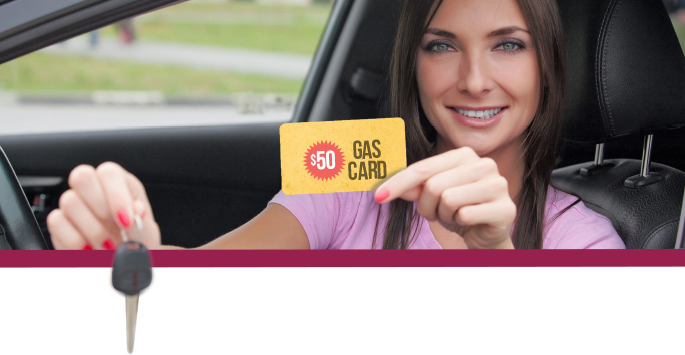 Rates as low as
2.99% APR*

and a $50 Gas Card!


Compass Financial FCU is giving you your fill of savings with auto loan
rates as low as 2.99% APR* plus a fill-up bonus - a $50 gas card at
closing with your new car loan!
This great offer will take you even farther when you use your tax refund as a
down payment. You'll get a loan that fits your budget and a car that fits your
lifestyle. Call us to get pre-approved, and you'll save time at the dealer knowing
how much you can spend.
You can also save time and money when you buy your next car through our
Auto Buying Service. Just tell us what you're looking for and we'll find your
dream car with the options and color you want.
But hurry! These low rates and free $50 gas card offers won't last long.
Call us today and your next fill-up is on us!

*Annual Percentage Rate. Subject to credit union lending guidelines.